Serving Parents and Children ages 2-6 for 30 years
Participate in Preschool that Develops Caring Global Citizens
Schedule a Tour of Trimont Schools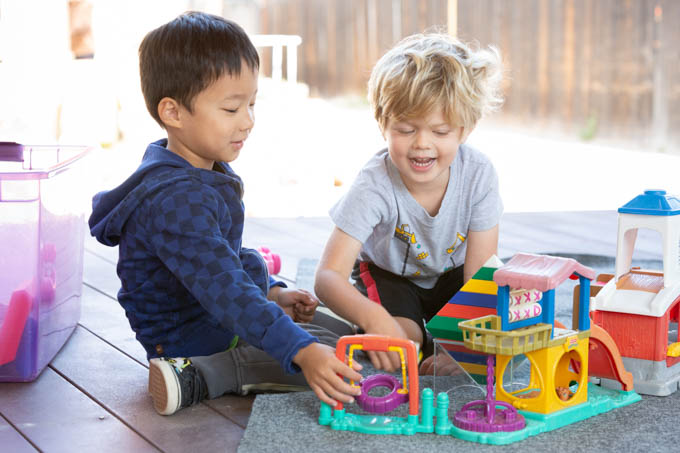 We are a full-day academic environment plus enrichment programs with before and after-school care for the convenience of working parents.
Montessori is a method of observing and supporting the natural development of children. This approach allows our children to develop creativity, problem solving, social and time management skills. Simultaneously they become observers of their world and learn to contribute to their society and their environment. TRIMONT also emphasizes that we are all part of a global family and learning about other countries, cultures and people is important.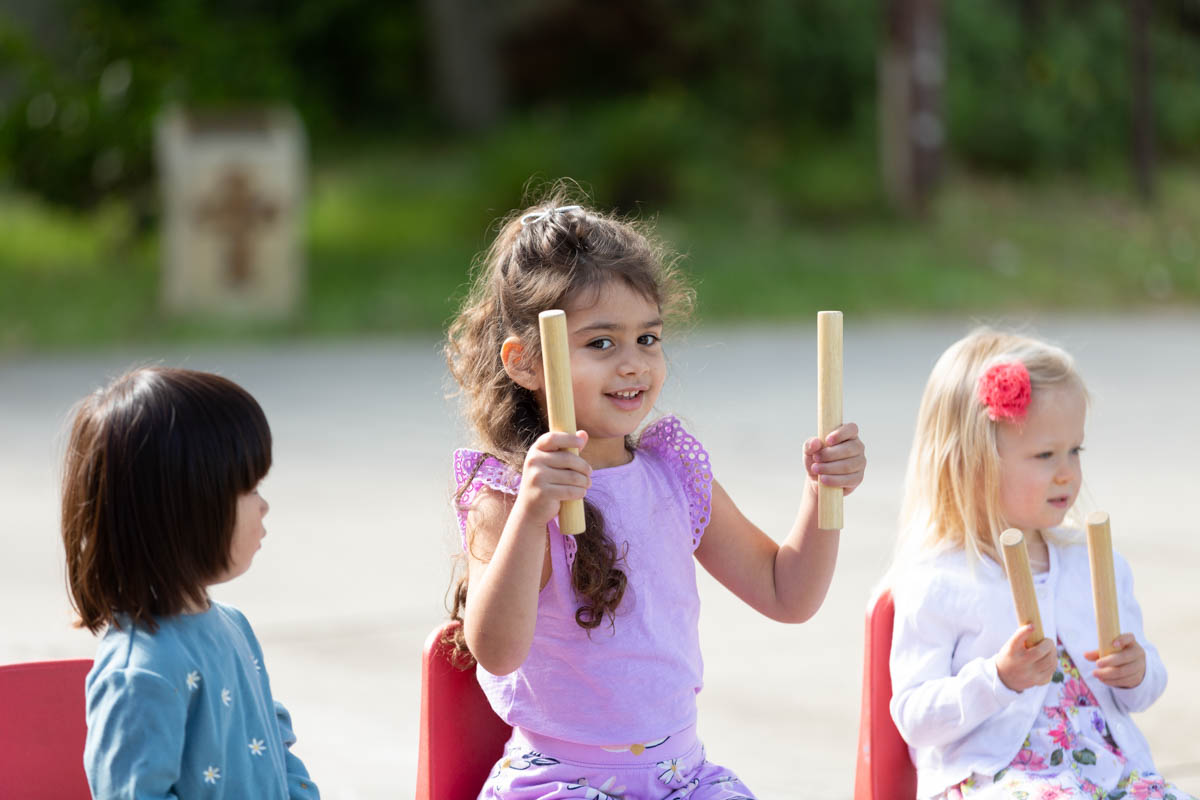 Part of our regular curriculum includes daily singing and dancing. Our children learn songs in many languages and dances from around the world.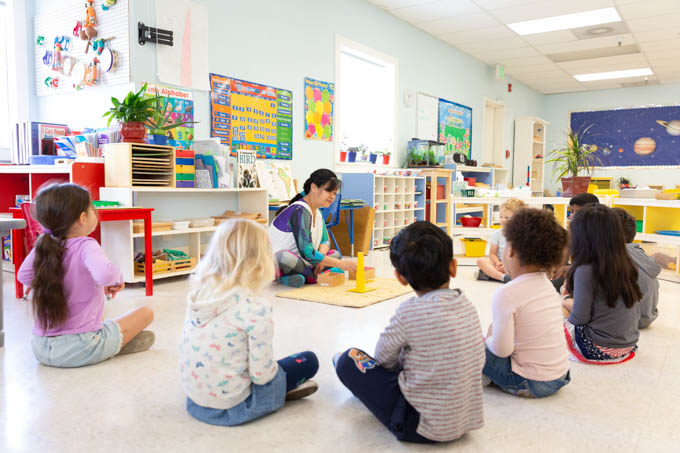 Our students have the opportunity to participate in daily Spanish instruction at various age-appropriate skill levels.
Each week features a different part of the world, covering its geography, people and culture. Students are encouraged to bring items from visits or home countries from those parts of the world, to share with others. Guest speakers and special projects deepen the experience.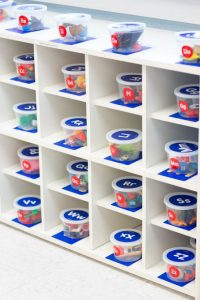 Each week, a different letter of the alphabet is emphasized. With encouragement, each child explores sounds, writing and reading.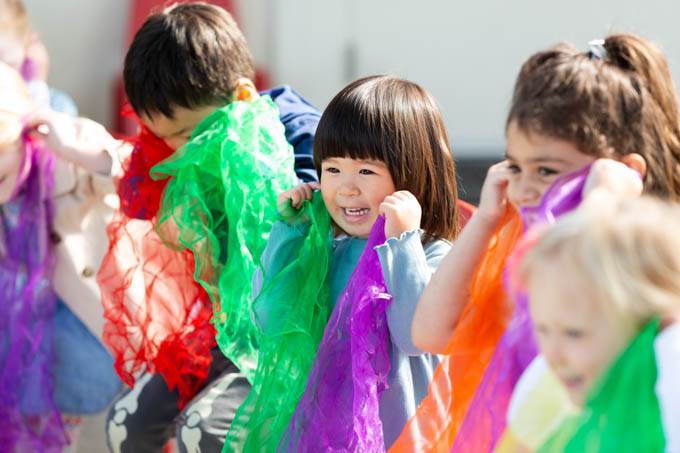 Your child will be able to participate in monthly birthday events, combining the celebration of all children who have birthdays in that month. We also celebrate Holidays with some surprises for Parents as well!
We cannot create observers by saying 'observe,' but by giving them the power and the means for this observation and these means are procured through education of the senses.
                   ~ Maria Montessori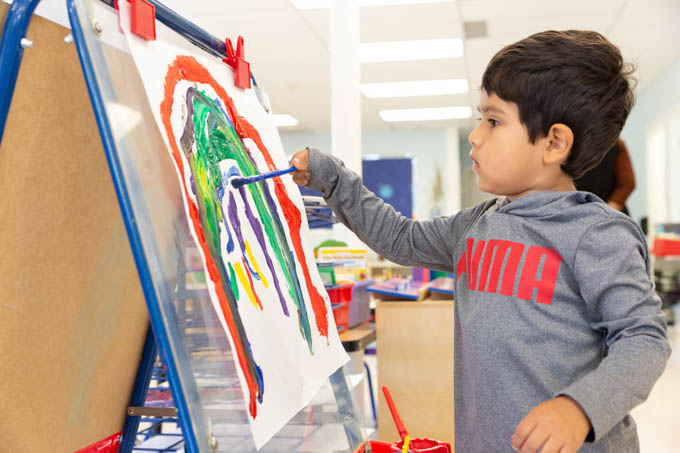 Art at TRIMONT is highly valued. All through the year we discuss various artists and complete projects where the children get the opportunity to express themselves in a particular genre.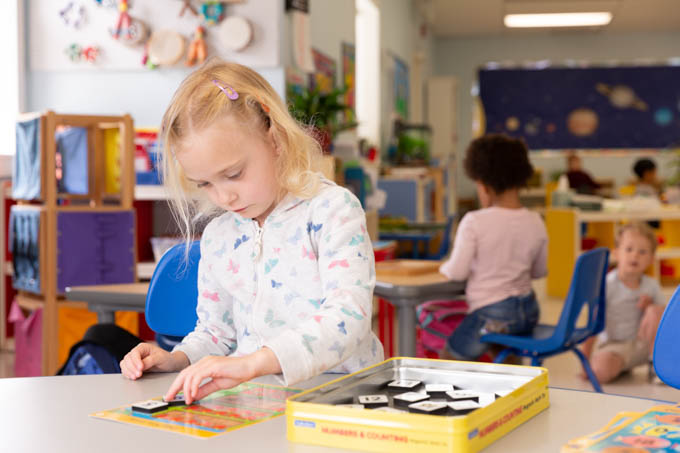 Each of our families will receive a monthly calendar of events including countries being studied, letters of the week, special celebrations and special guests. Many of our parents use this tool to follow along and supplement their children's learning.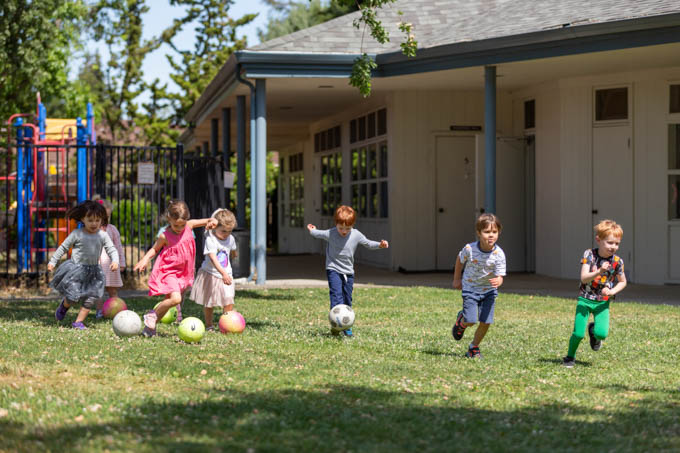 We believe that early training in the importance of exercise and nutrition is imperative. Our program in designed that all children participate in structured exercise for at least 30 minutes a day. We also emphasize good nutrition on a daily basis.
2400 Old Crow Canyon Road San Ramon, CA 94583
2000 Woodside Road Redwood City, CA 94061