Redwoods International Montessori (TRIMONT)
Serving Parents and Children ages 2-6 for 30 years
Participate in Preschool that Develops Caring Global Citizens
Schedule a Tour of Trimont Schools
About Redwoods International Montessori
San Ramon Campus
2400 Old Crow Canyon RoadSan Ramon, CA 94583
Redwood City Campus
2000 Woodside Road
Redwood City, CA 94061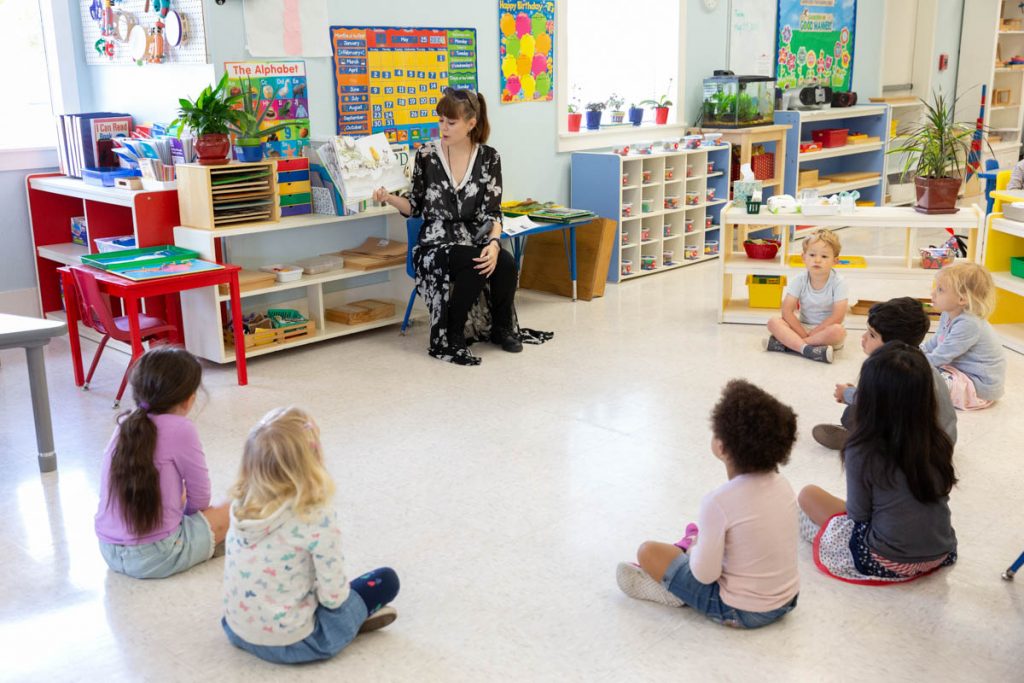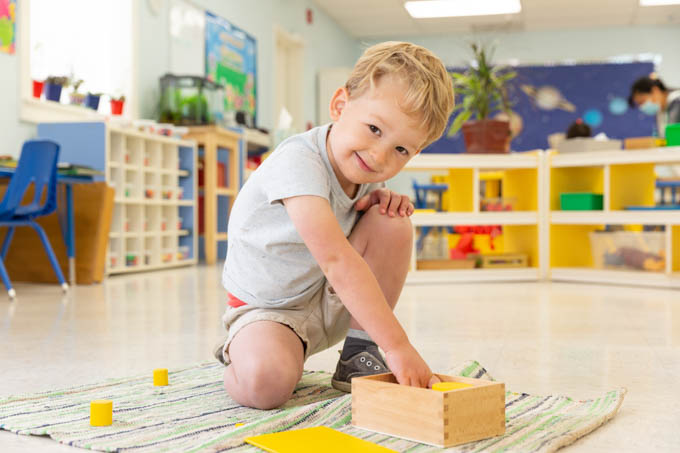 Vision Statement
The vision of TRIMONT is to enrich the lives of children on a daily basis, develop the love of learning and discovery in an integrated social and academic environment. Each child has unique abilities and we aspire to partner with families to ensure that each child will receive the tools he/ she needs to attain their full potential.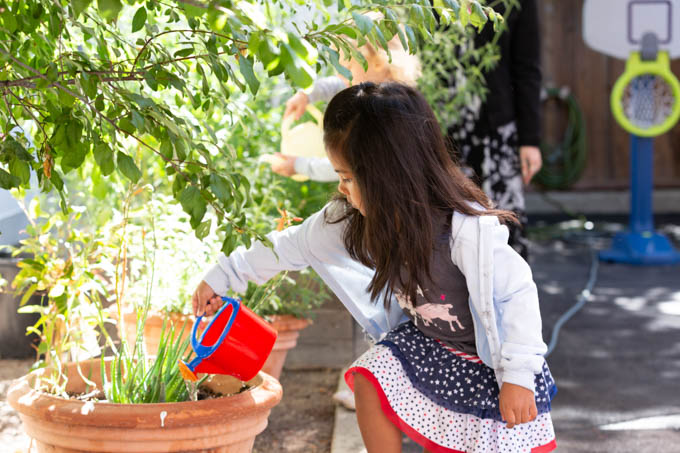 Philosophy & Core Values
Located very close the heart of Silicon Valley, The Redwoods International Montessori School, (TRIMONT) absorbs the vibrant culture of its international inhabitants. At the same time TRIMONT is a sanctuary of child centered calm in the midst of an ever changing, bustling and innovative world.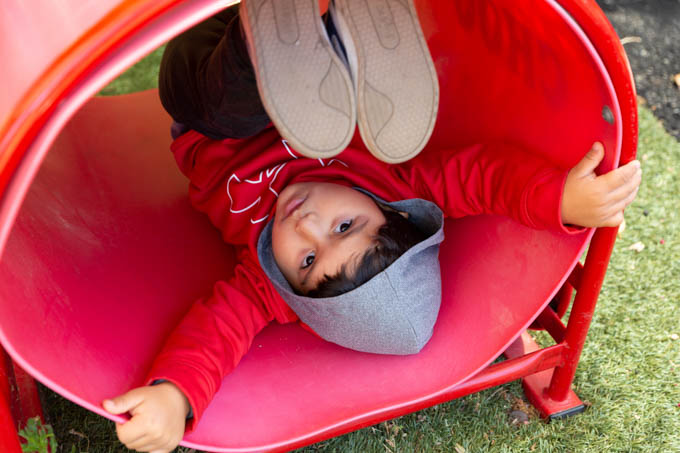 The Montessori Approach
Montessori is a method of observing and supporting the natural development of children. This approach allows our children to develop creativity, problem solving, social and time management skills. Simultaneously they become observers of their world and learn to contribute…
We opened our doors in 1979 and have been serving the Silicon Valley and Peninsula families for over 30 years.
Why should I send my child to a Montessori School?
Dr. Maria Montessori emphasized that the most important years of a child's education are not the years of high school and college, but the first six years of life. Infant and early childhood education is the very foundation of everything that follows. A child's mind is absorbent and his /her curiosity is at a peak during these formative years. If properly nourished and stimulated, the child's mind forma patterns that will last him throughout his life. A Montessori School with a prepared environment provides one of the most effective environments in which the child is guided through these important years.
What is a Montessori?
Maria Montessori was a physician, scientist and educator who developed an educational philosophy based on her scientific observations of children. Her method uses special materials that arouse a child's spontaneous interest, producing a natural concentration on tasks which does not tire or annoy the children, but rather left them rested, with a feeling of inner peace, accomplishment and joy.
Montessori discovered that young children possess the unique ability to absorb information from their environments, much as they are able to "absorb" their native language without it being formally taught to them. In fact, they are innately compelled to learn, without need of external rewards. Furthermore, all children pass through sensitive periods during which they are particularly drawn to certain aspects of their environment; those times when the child's brain is being wired for a particular type of information. Appropriate stimulation during the sensitive periods is essential to the child's complete development. For example, children are sensitive to learning the names of objects at age two, so their environment should contain a wide variety of objects and pictures of objects.
Dr. Montessori found that after the age of six, children are able to think more abstractly, and they are sensitive to imagination. Anything that strikes their imagination will motivate them to learn. Based on her observations of children at various stages, Dr. Montessori developed materials that both attract children and enable them to learn effectively. These materials are examples of the essential requisite of a Montessori learning environment – respect for the child and for the way he learns. Others include respect for the child's choices, for his ability to work, for his need to concentrate, for his need to socialize and for his need to work alone sometimes. Even speaking to children at their eye level, rather than towering over them demonstrates respect for the child.
Children at TRIMONT are free to move about the classroom, choosing from a carefully prepared environment of multi-sensory, manipulative learning materials for language, math, science, social studies, art, music and practical learning. The environment supports each individual's unique development and aids children in becoming self-motivated, self-confident learners.
The Montessori system of education is based on four focuses.
The absorbent mind – birth to age 6 children use their senses to absorb large amounts of information about the environment.
The sensitive periods – children are driven by their attentions and energy to develop a certain skill.
Prepared environment – a carefully designed and arranged by the teacher where learning can happen.
Control of error – many Montessori materials have built in self correction.
Montessori is 104 years old. It can be found all over the world.
What is the difference between Montessori and traditional education?
Children under six years old learn through all five senses not just through listening, watching or reading. Children in a Montessori class room learn at their own pace and according to their own choice of activities from a large number of possibilities in front of them. They are not required to sit down and listen to a teacher talk to them as a group, but are engaged in individual or group activities of their own, with materials that have been introduced to them 1: 1 by the teacher who knows what each child is ready to do. Children choose their work from self-correcting materials displayed on open shelves. There is also peer group learning – more experienced children share what they have learned while reinforcing their own learning. Our expectations are high and our students are motivated.
Why are there children of different ages in each classroom?
The basic fact is that children learn from one another and Montessori education theory supports multi age grouping. This pattern is evident in family and play settings where children are free to observe and interact in variety of ways. Young children learn higher level cognitive and social skills not only through mental development, but also through observing others as role models.
Montessori multi-age classrooms usually incorporate a three-year age span based on similarities in physical, cognitive, social and emotional development. Different age groups help children develop a sense of community and social development; which in turn aids in the development of personality, collaboration and cooperation. Competition which can bring about anxiety is not present because all children are not expected to have identical skills and perform equally. With this type of setting respect for the individual emerges where each child is recognized for the unique strengths and contributions he/she brings to the group. Comparisons are not made, cooperation is encouraged and this leads to accommodating the various levels development which is inherent in young children.
How does the Montessori classroom work?
Most Montessori classrooms operates on the principle of "freedom within boundaries" These boundaries are set based on core Montessori beliefs – respect for each other and for the environment. Student work at their own pace with materials they have chosen either alone or with other students. The teacher moves the student toward new activities as they become ready.
The goal is to encourage active, self –directed learning that targets mastering tasks. The multi-age class room provides a family like atmosphere where learning can take place naturally.
What can I read to familiarize myself with Montessori Philosophy?
The Absorbent Mind

 

by Dr. Maria Montessori
Montessori Method

 

by Dr. Maria Montessori
Dr. Montessori's Own Handbook
Common Misconceptions about Montessori Education
Montessori is only for the gifted and learning-disabled children. It is true that the methods used in Montessori have been highly effective for gifted and the learning disabled students; the reason for that success is that the learning environments have been designed to ensure success for all children.
Montessori Schools are religious. While there may be some schools with a religious bent – TRIMONT is non-sectarian.
Children in Montessori classrooms are relatively unsupervised and do "whatever they want".
A Montessori classroom is based on the principle of free choice of purposeful activity. If a child is being destructive or is using any materials in the classroom inappropriately, the teacher will intervene and gently re-direct the child. There is always freedom within limits in a Montessori classroom. Guidelines, ground rules and work plans are always part of Montessori education.
2400 Old Crow Canyon Road San Ramon, CA 94583
2000 Woodside Road Redwood City, CA 94061